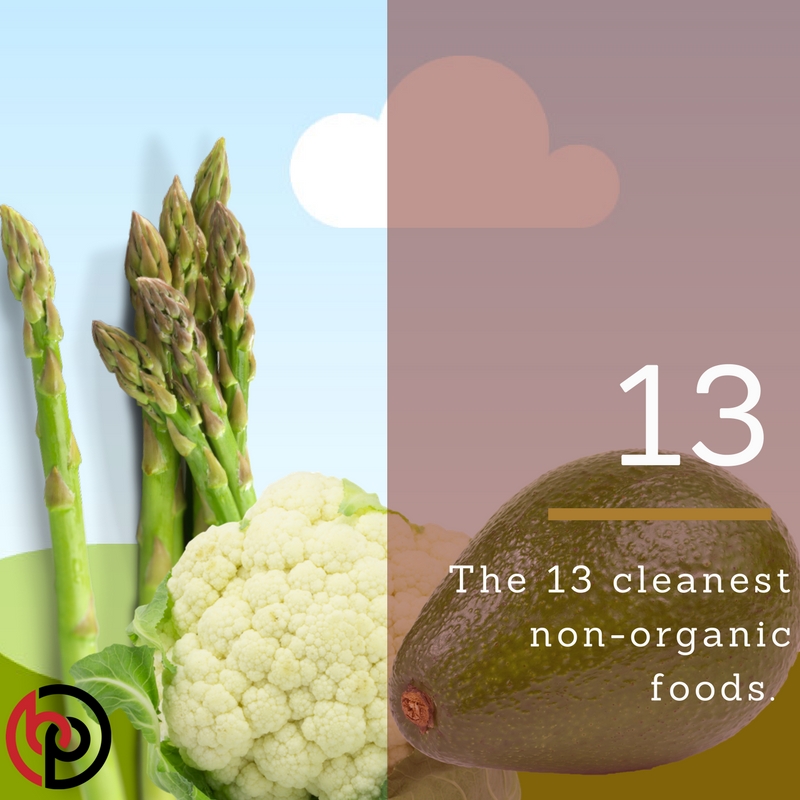 Organic is always best and even better – local organic. And best – grow your own organic food!
This isn't possible or practical for everyone though, so if you are at the store and you can't find the following foods organic, go ahead and buy them non-organic because they won't have as much pesticides or fertilizers in them and on them. They are also the least likely to be GMO too, so you are probably safe. Things change fast though, so if you can find them organic, for sure choose that!
This list is also sorted by fat burning potential:  "+" is fat burning, "0" is neutral and "-" is fat storing, so if you care about burning body fat, now you know which foods do that better than others on this list.
Cabbage +300
Asparagus +200
Cauliflower +200
Avocado +100
Onions +100
Eggplant 0
Grapefruit 0
Cantaloupe -100
Honeydew melon -100
Kiwi -100
Pineapple -200
Mango -200
Papaya -200
Good idea: download the graphic below to print or to put on your phone so you can have it with you at the grocery store!
And for the opposite of these foods,
click here
to check out the DIRTY 30 list!